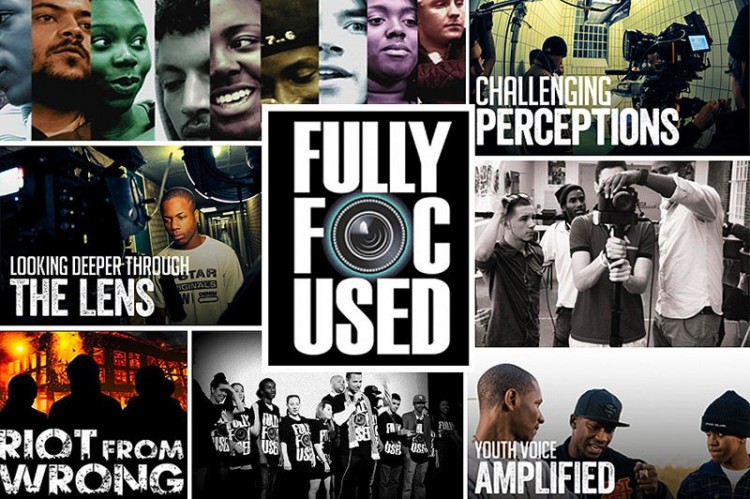 Back in August 2011, 14 young people came together under the leadership of the inspirational filmmaker Teddy Nygh to make the documentary feature Riot From Wrong. Made with high production values by a team of first time filmmakers, Riot From Wrong is an authentic, high octane analysis of the summer riots of 2011 from a the point of view of young people closest to the issues.
Supported by the irrepressible tenacity of Teddy Nygh, twelve of those young people went on to form Fully Focused, a company focused on the development of young people and their communities through the production of high quality media. Since putting Hi8us to bed in 2013, I've continued to support Teddy as chair of Fully Focused's board. This young company carries on Hi8us' legacy by concentrating on the long term development of a specific representative core group of young people rather than allowing current funding trends to force it to disperse its energies into a series short term one-off "training" projects.
This focus (there's that word again – hence the name) is reaping dividends. Riot From Wrong celebrated its 100th independent screening in the U.S. in December when the young team took its screening and speaking tour to America taking in Fergusson, Missouri as well as New York City and Washington DC in support of the "Hands Up, Don't Shoot" campaign. A show of solidarity underscoring the obvious connections between the issues raised in their film and those facing young black people in the U.S. today.
Today, in addition to delivering training for other young people like the homeless group at London's Centre Point, they have been delivering commissioned productions for clients including BBC News, ITN and Teach First. It fills me with pride to announce that their film for Teach First (below) won Fully Focused the coveted Audio Visual Award at the Recruitment Advertising and Design awards in London earlier this year, beating off competition from high priced corporate agencies producing films for Marks and Spencer's and the Army among other blue chip companies.
While the focus is not on awards per se, Hi8us made a point of entering for them, winning a total of three BAFTAs, aware of the impact they have on the self confidence of young people whose self esteem is rarely nurtured, and of the opportunities they open up.
It's heartening to see that, despite the economic difficulties faced by those working to harness the power of creative media production to achieve social change, the legacy of Hi8us lives on in this inspiring group of young people as they go from strength to strength, keeping their eye on the long-term prize – staying Fully Focused.
You can support the work of Fully Focused while gaining some useful insights by buying the DVD of Riot From Wrong and by subscribing to their YouTube channel Million Youth Media.