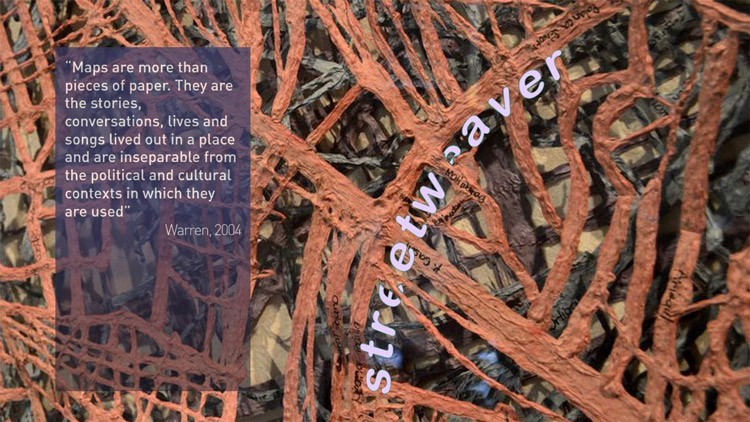 ROLE: Producer, Development Researcher
In 2011 as Chief Executive of participatory media organisation Hi8us South, Derek Richards collaborated with Tim Jones, then CEO of participatory arts organisation Moti Roti to initiate projects that combined digital interactive technology and participatory arts practice to deliver creative place-making and active citizenship solutions. Hi8us South went on to contribute to Social Reporters, one outcome of which was the Nominet Trust's Digital Edge Fund and to deliver projects such as Poplar Digital Citizens.
Moti Roti embarked on the award winning cultural place-making project Rewalk Europe which produced the mobile app Multiwalks, a digital platform that invited artists to re-imagine the built environment and tell stories and histories of local and hyper-local spaces that would be published as rich maps with embedded audio-visual content on the Multiwalks mobile app.
Derek and Tim joined forces again in 2013/14 to build on the potential presented by Multiwalks with Streetweaver, a specification for a suite of technologies and attendant participatory processes that could service urban planning and other local service providers including Neighbourhood Based Cultural Organisations (NBCOs). Early projects included a series of workshops for Oval House Theatre to activate their youth group as ambassadors for the organisation using Multiwalks to consult with the local community in Brixton ahead of their relocation to a new theatre and cultural hub there.
Drawing on and combining collaborative storytelling theatre techniques and participatory mapping or PGIS, the Streetweaver platform will be a web and mobile application that enables public contributions in the form of 'micro-narratives' or anecdotes to be captured and geo-located live through the application.

Leading the UK national consortium of NBCOs, Future Arts Centres, the Albany Theatre is interested in how communities can be inspired and supported to use digital tools to create content about their neighbourhood, thereby inverting the habitual "push content" approach to artistic programming and production and exploring the potential of "pull culture".
Two of Future Arts Centre's key principles are:
Arts centres maximise social impact and community cohesion through the breadth of their activities and depth of engagement
Arts centres contribute to regeneration and growth through their local economic impact and by providing cultural place-making
By working with practitioners from the arts, place-making, community consultation, tourism, urban branding/way-finding and AR/street gaming, the project for the Albany/FAC was to research and develop a process and digital platform that would embed audience-generated content at a day-to-day/systemic level. The research included exploring new business opportunities that are implied and revealed, including opportunities for new relationships with property developers and small businesses.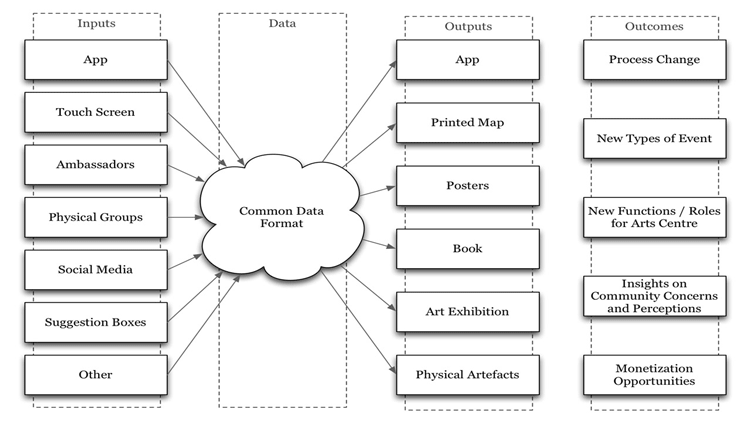 In addition to supporting how arts centres respond more effectively to local concerns in their programme, this work will position arts centres in a new potentially revenue generating role against the backdrop of policy interest in more bottom-up approaches to urban planning, the Localism Bill and the Community Infrastructure Levy.