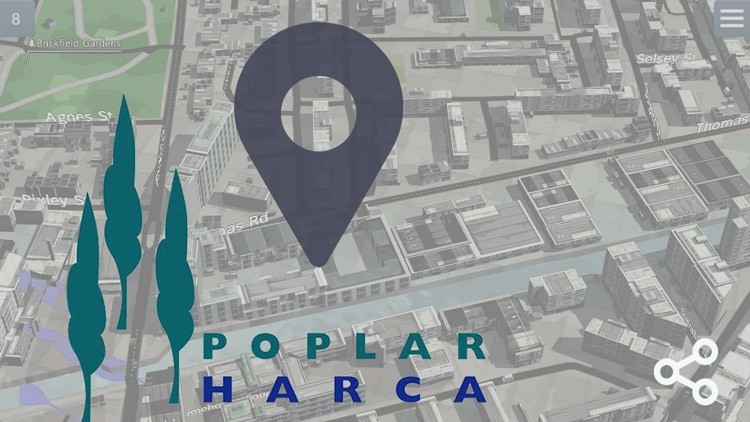 My role as Chief Executive at Hi8us South extended to hands-on delivery on larger consultation work with major institutions and companies.
Poplar HARCA is an award winning housing association and regeneration body working in one the UK's poorest boroughs, Tower Hamlets. It has received accolades for its community engagement and civic participation work.
Towards the end of 2012, on the back of Hi8us' involvement in the Nominet Trust's Social Reporters programme, which led to the creation of the Digital Edge funding programme, we were commissioned by Poplar HARCA to look at the role digital media could play in enhancement their community engagement. This was a year long programme of activity that spanned participation and engagement, marketing and communications, and evaluation engaging with three departments across the organisation.
The activity included:
Engaging with local citizens to evaluate Poplar HARCA's Community and Neighbourhood centres (CaNs).
Identify and deliver digital products that could be used to communicate the efficacy of the CaNs. This resulted in 4 digital films that told character driven stories of personal life journeys through engagement with Poplar HARCA's services and the CaNs.
Delivery of a written report from citizen evaluation of the CaNs for use internally and with funding partners.
Facilitate a peer-to-peer learning programme for a team of young peer outreach volunteers to embed systems for their use of social media to engage with the wider youth population of Tower Hamlets.
Specification of a suite of applications and attendant process to equip young peer outreach and marketing team
Produce and deliver a fifth film to celebrate the success of Poplar HARCA's first training programme for local residents sitting on Poplar HARCA's governing board of directors.
Delivery of an evaluation report for the funders of Poplar HARCA's UK Online centre that would also inform future funding bids.