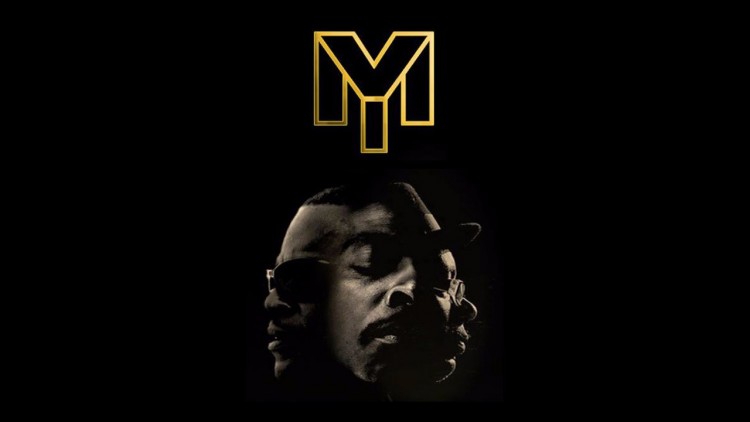 Y.M.V is vocalist and human orchestra Cleveland Watkiss, multi-instrumentalist & audio sculptor Orphy Robinson and audio-visual artist & percussionist Derek Richards aka Rizomorph. Together they paint a multimedia narrative that responds to the moment.
The idea for the 'band' evolved out conversations the trio were having about the Black Arts Movement of the 1960s and early 70s. Founded by Last Poets member Amiri Baraka in 1965, the Black Arts Movement or BAM was politically and culturally linked to the Black Power struggles of the time, in particular the Black Panthers and the national liberation struggles of ex-colonial Africa. Allied to BAM were free jazz (or just free music) pioneers Archie Shepp and Ornette Coleman who saw their music movement as a manifestation and expression of liberation from imposed structures and a Eurocentric or white American view of the world – whether that be racial oppression or regular bar structures; Western imperialism or standard chord progressions.
Cleveland Watkiss and Orphy Robinson have spent recent years exploring free improvisation in the tradition of Shepp and Coleman, attempting to disrupt the convention of the homogenised blues structured jam session with their regular Freedom night at London's Vortex club. They're particularly interested in the role Caribbean musicians like Joe Harriot played in the free jazz movement and the consequential relationship to Dub.
Shedding the artist descriptor of VJ for his live video projection performance work and engaging with documentary filmmaking in recent years, Derek Richards has become interested in parallels between the relationships of improvised music to non-improvised music, and documentary filmmaking (in particular observational documentary or cinéma vérité) to scripted filmmaking.
Watkiss, Robinson and Derek Richards have been collaborators on a range of primarily musical projects for some 20 years. These artistic collaborations have seen Richards working in alternating single roles, performing as live visual artist on one gig and musician on another. Despite having developed tools to allow the triggering, compositing and mixing of imagery to be 'played' like or with percussion instruments, Richards has rarely combined the roles in a singular live performance based work – until now.
YMV is the platform through which these artists are now able to experiment with ideas that are both at the core of who they are and at the edges of their expression to date.
"We want to experiment with live multimedia mash-up as a frame for contemporary social, cultural and political discourse, to use the original principles of jazz to inform improvisational practice across the audiovisual sphere and to shake the body and soul."