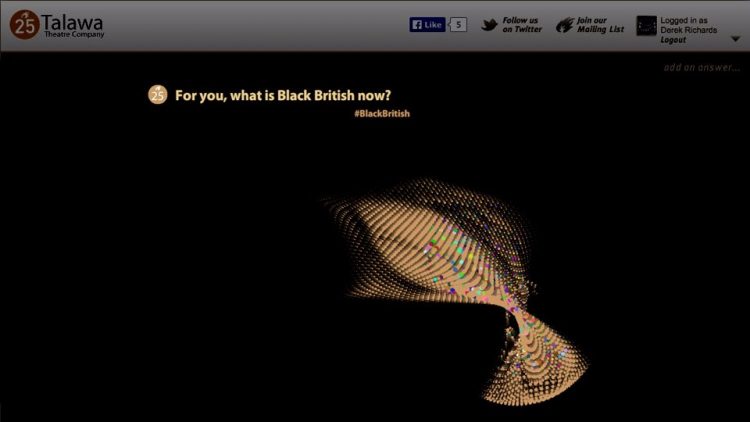 ROLE: Creative Producer, UX Designer, Concept & Installation Artist
Talawa Theatre, is Britain's 'primary Black-led theatre company'. As part of their 25th anniversary celebrations in 2011, Talawa wanted to use the reach of social media to engage their audiences in a conversation about Black British identity while at the same time creating a visually arresting interactive installation that could be showcased in the theatre itself, alongside their touring productions and, of course, online.
Talawa had presented this brief to their regular communication designer, artist Everton Wright who as Art Director approached me to deliver a solution. Together we were interested in how we could produce an animated representation of contributions made via social media. I proposed that Talawa put out a call to action for people to share their thoughts on Black British identity using the hashtag #Blackbritish. The challenge was how to present the responses in a compelling way that would deliver an immersive and interactive experience as both an onsite video installation and a web app.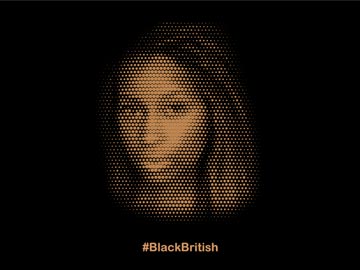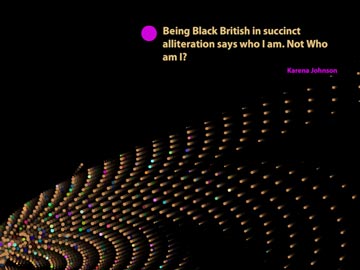 The team at digital agency Believe Creative  were commissioned as creative technologists and UI designers and the solution became BlackBritish.me, a visualisation that represented each individual response as a 'pixel' in a generative animation. The ever-morphing 'response cloud' forms from time to time resolve into pixelated portraits of a Black Briton. The portraits were drawn from a bank of photographs generated during a photo shoot of volunteers.
Users were able interact with the response cloud and pluck out individual responses by clicking on / tapping them. The 'pixels' fly out of their clouds to reveal the message and then resolve back into the swarm.
In order to maximise the reach of Talawa's campaign, we integrated parsing of tweets with the #BlackBritish hashtag and enabled visitors to BlackBritish.me to login via their Facebook and Twitter accounts and submit their messages directly, thereby providing Talawa with valuable audience data.
The video installation toured with Talawa's concurrently running theatre production Black British. A self contained app was installed onto a touring laptop with instructions for Talawa's theatre technicians on the simple process of connecting the laptop to the internet and a video projector. The resulting touring installation mesmerised audiences across the country while being fed in real time by the contributions of audiences at the venues and across the country.