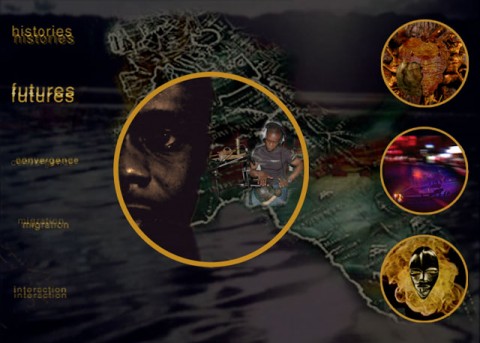 Derek Richards, FRSA is a true Polymath. Someone who brings wide and deep experience across a range of disciplines to lead on innovation.
As an artist he has exhibited installation work around the world. He has worked as a musician with the likes of Courtney Pine, Cleveland Watkiss and Odyssey, has scored for film and TV and has composed music for and directed theatre.
In the 90s Derek co-founded Artec, the UK's first centre for learning digital media production skills. He pioneered teleconferencing for trans-Atlantic live collaborative performance and has since won 11 awards for his digital and interactive media work.
As an independent producer and leading his own company HyperJAM between 1997 and 2006, Derek's clients and partners have included the BBC, the National Theatre, Arts Council England, Channel 4, the Science Museum, the Virgin Group, the British Council, NESTA and the Associated Board of the Royal Schools of Music.
HyperJAM led the way in applications of interactive digital media and communications to live events – connecting venues and audiences around the world for real time collaborative performances and producing interactive projections and soundscapes for theatre, music, dance and the occasional corporate event.
For 5 years Derek ran the BAFTA award winning youth participatory media and production company Hi8us South. Today he combines his production history with his experience in participatory practice and business & social enterprise to deliver cross-platform arts & media projects and to consult on digital engagement, cultural programming, creative citizenship and learning.
Derek is a member of the audio-visual improv trio, YMV, featuring legendary jazz musicians Cleveland Watkiss and Orphy Robinson, which combines the oldest and newest technology and instrumentation with archive film footage and motion graphics to create real-time improvised music and documentary. There's also a couple of transmedia and multimedia theatre projects in development.
To learn more about Derek's professional services visit derekrichards.me